WELCOME TO THE NATIONAL WORKSHOP
ON CHRISTIAN UNITY!

Registration is now Closed

AGENDA and WORKSHOP SCHEDULE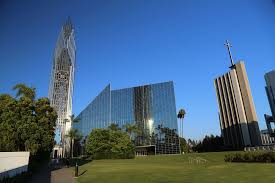 "We saw the star in the East,
and we came to worship Him."
Matthew 2:2
2022 National Workshop on Christian Unity
comes to Christ Cathedral, Anaheim, CA, May 3-6, 2022
Our upcoming workshop includes a rich program of plenaries and seminars, and opportunities to join together in prayer around this year's theme from Matthew 2. We will explore relationships between churches of the East and West, worship in many contexts (including interfaith), worship in late-pandemic times, current ecumenical dialogues, and other issues, including racial justice, care for creation, and the future of ecumenism. Our theologian in residence will be Rev. Dr. Elaine A. Heath, PhD, Founding President of Neighborhood Seminary. She will lead us in daily prayer, reflections and study throughout our time together. Read more about the purpose and history of the National Workshop here and check back with us regularly as we continue to add information about Plenary and Seminar Speakers.
The National Workshop on Christian Unity has advanced unity and reconciliation among various Christian communities for more than 50 years. The Workshop continues to be the only gathering of its kind at a national level in the world. The annual event brings together ecumenical representatives, ecumenists, and interested members from all churches who share one faith, one baptism in Jesus Christ.

INVITATION – REGISTRATION IS NOW CLOSED
Wednesday, May 4, 10:30am
Freed Theatre, Christ Cathedral Cultural Center , Orange County, VA.

click the green text below to be redirected
Signup for Archbishop Elpidophoros Plenary Talk – Orthodox Guest Attendees only – space limited to the first 150 respondents.

No overflow or standing room available. Receipt for registration must be presented to gain admittance to the talk. Seats are already reserved for NWCU Registrants.
We're using SignUp.com (the leading online SignUp and reminder tool) to organize our upcoming SignUps.
Here's how it works in 3 easy steps:
1) Click this link to see our SignUp on SignUp.com: https://signup.com/go/CQocQMV
2) Review the options listed and choose the spot(s) you like.
3) Sign up! It's Easy – you will NOT need to register an account or keep a password on SignUp.com.
Note: SignUp.com does not share your email address with anyone.
Room Accommodations are available at the following three locations. Each location below is within walking distance of the Cathedral.

JUST ANNOUNCED – GROUP RATE NOW AVAILABLE THRU APRIL 8 FOR AYERS HOTEL, ORANGE ONLY -$ 125 plus taxes per night.

The Doubletree Anaheim / 714-634-4500 / Doubletree Reservations
ALO Hotel by Ayres / 714-978-9168 / ALO Hotel Reservations
Ayres Hotel Orange / 714-919-7940 / ALO Hotel Orange Reservations

No NWCU discount or registration deadline for Doubletree or ALO.

EARLY BIRD REGISTRATION DEADLINE HAS PASSED
In order to love our neighbors, we encourage vaccination and masking as appropriate. The NWCU will follow the local protocols at the time of the event.

SAVE THE DATE

AGENDA and WORKSHOP SCHEDULE
Learn more about the history of the National Workshop on Christian Unity, past workshops, partners in church unity, inter-religious relations, and more by browsing our website.
Join us on Facebook!